Join my class starting March 2018 and become a Certified Hypnotist with the National Guild of Hypnotists.
There is literally no career that is more rewarding than helping people achieve their goals by enlisting their power of their own minds. Take it as far as you want. Build a business in an area that interests you most. Weight Loss. Smoking Cessation. Positive thinking. Sports. Habit change. 12-step recovery support. The list is limited only by your imagination. The market and your potential for growth is limitless.
Ideal for a licensed therapist who wants to improve results by adding hypnotism to his or her psychotherapy practice, other holistic practitioners (Reiki, Massage Therapy, Energy Work)  or anyone who wants to start an exciting and rewarding new part or full time career.
Visit my website www.GreaterRhodeIslandHypnosisTraining.com for complete details.
15 week course (15 evenings 3 hours, 4 full days—weekends)
Starts March 2017 (Day and Time to Be Announced)
 Learn how to hypnotize and help people make important changes such as weight loss, smoking cessation and stress reduction
Be Certified as a Consulting Hypnotist by the National Guild of Hypnotists with first year membership paid
Small class—no more than 15 students to allow individual attention
Cost $2150 (includes instruction, workbook and National Guild Certification)
NEXT CLASS STARTS March 2018
Call me at 401-374-1890 or email john.koenig.hypnotist@live.com for details
Early Registration Special (Save $300) only $1850 for early enrollment registrations
Click Below:
Click below to hear a short (9 minute) radio interview where I talk about the profession of hypnotism and my NGH Certification Course on All Business Media FM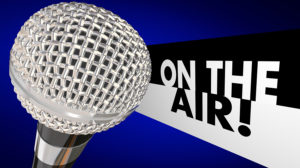 Click below to watch a short video (about 8 minutes) where I describe my Possibilities Process Hypnosis approach that I presented at the NGH Convention
for the past two years