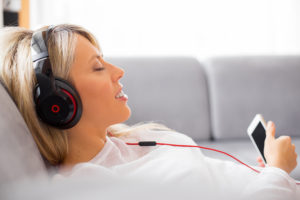 Hypnosis by ZOOM or SKYPE (aka Skypenosis or ZOOMnosis) is an easy way to make personal changes. No traveling and you can choose the hypnotist who you think will be the best for you regardless of location.  Hypnosis by ZOOM or SKYPE or is ideal for those with social anxiety, agoraphobia or anyone home bound.
So, if my approach to hypnosis appeals to you, working together is as easy as dialing your telephone. It includes a free MP3 audio recording of your phone hypnosis session which I will email to you without additional cost. Here is a little video I produced on the benefit of SKYPE HYPNOSIS during the coronavirus crises – but the benefits apply anytime you can't come to the office or prefer not to for any reason.

To Get Started: call 401-374-1890 to set up a hypnosis  ZOOM or SKYPE appointment.

I will get back to you via email as soon as I receive your email with confirmation of a day and time that works for us both.
On the day of the ZOOM or SKYPE hypnosis session, make sure you are at the computer screen and logged onto ZOOM or SKYPE and have at least an hour to spend with me. Make sure you have a comfortable place to sit. And please make sure people in your home (as well as any pets) know you are to be left alone.

 ZOOM is now my preferred platform.
Here is a short but thorough (12 minute) video
which will tell you how to easily get on ZOOM
for your hypnosis coaching session.
Never did ZOOM? It's easy. Just click below
to try ZOOM for free to see how it works
on a special ZOOM test "meeting room"
https://zoom.us/test

We will begin your ZOOM or SKYPE session by talking about your issues and expectations. I will answer your questions about hypnosis and hypnotic coaching. Then I will guide you into hypnosis using the Possibilities™ process, an approach to hypnosis that is extremely effective over the internet.

We can work with any of the applications for hypnosis. How many sessions you will do is up to you, but improvements are usually noticed almost immediately. And some issues require only a single hypnosis session.I will take your credit card information when I call. My ZOOM or remote hypnosis fee is only $135 per session – significantly less than an in-office visit without having to travel to me.

Who knew a phone hypnosis session would work so well?
"I want to thank you for your help.  I believe the session worked!  Who knew a
phone session
(*insert corect page link here)
would work so well?  I got up in front of the room and gave my presentation with no ill effects.  My voice didn't shake, even my hands didn't shake.  My boss said I did a fantastic job for my first time out.  I only listened to the cd about three times beforehand because you said not to overdo it.  I'm so grateful you sent it to me.  I'll use it in the future when I need a confidence brush up for
public speaking fear
. "