Feel stuck despite therapy? Maybe feel trapped in a troublesome relationship?  Or perhaps you just feel drawn to the idea of reincarnation and long to have a direct experience of your past lives?
Then maybe it is time to explore the possibility that you have lived before and your past lives are influencing your current challenges through hypnotic regression.
I have been quietly doing past life work with select clients (by request only) for well over a decade. My new book (My Autobiographies: an introduction to past life exploration for personal and spiritual growth) is now available on amazon.com or your local bookstore. Click here to get your copy in ebook or paperback on amazon:
The sessions are longer than my regular hypnosis sessions. The fee is  $350 for a ZOOM session typically two hours.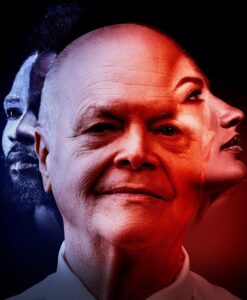 QUESTIONS AND ANSWERS
Q. Do I have to firmly believe in past lives for this to work?
A. Absolutely not.  You don't have to believe in past lives to do this work and benefit dramatically. All that is required is that you be open to the possibility. You may never know if the actual healing comes from metaphor, symbol, fantasy provided by your subconscious mind or an actual past life experience. What matters is the insights and healings that come from a past life exploration.
Let's say your problem is you consistently date (or want to date) unavailable people: you may never know if you stop because you discover you were betrayed by a married nobleman (or woman) in 17th century France or because your subconscious mind dreamed it up during hypnosis. But does it really matter as long as you start having real, full-filling relationships with available people?
Or, say you were constantly fighting with someone (spouse, parent, child, co-worker) and suddenly are able to stop and even become friends? Does it matter if this new feeling of peace is because you discovered you were bitter enemies during the Ming Dynasty and dropped the karmic burden or because it was just a vivid dream that cooked up by your subconscious during trance?
Q. How do the shifts occur?
A. The principle behind past life explorations is that each life has a central lesson that the soul must learn if not in this life in the next. There is also the issue of karma – as we say in Rhode Island "what goes around comes around". Only in the world of multiple lives issues can take centuries to resolve. And we travel in soul families – reincarnating with the same group of souls until we get it right.
In my 25 years practice as a hypnotist, I have seen amazing shifts in thinking, emotions and behavior come as a result of past life hypnotic experiences, sometimes from a single session. Naturally, there are no guarantees: past life work is not a magical cure-all though sometimes the results may seem miraculous.
Q. How long is the session and will I get a recording to review later?
A. My past life sessions are a hundred and fifteen minutes – almost two hours –  to allow time to explain the process, do the work and absorb the insights afterwards.
Q. Why do you insist I get my therapist's approval if I am in therapy?
A.  Past life hypnotic exploration can be uniquely rewarding but can also be intense and emotionally draining. You and your therapist need to know you are up to it.
Q. What is the cost?
A. The fee is $350 – it is a long and demanding session (115 minutes) instead of my usual 60 minute hypnosis sessions. This includes a free recording of the session including your voice as you relate your experience.
Q. How do I find out more before I sign up?
A. There are many books on reincarnation and past life "therapy". Start with Brian Weiss' Many Lives Many Masters   and Michael Newton's Journey of Souls.
Next step? Just click the application button above or here and we will look together at whether this is the right step for you or scheduling if you already know it is.