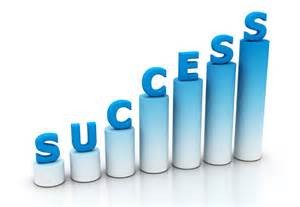 A personal or business coach is someone who helps you direct your conscious thinking and actions toward success. He or she offers constructive suggestions, beneficial assignments and holds you accountable for moving toward your goals.
Coaching is not psychotherapy.  It is a special kind of support directed to specific goals. These can be short-term or long-term or both. A coach  is judged by his or her clients' results.
A good coach is as committed to your goals as you are: a coach remembers your goals even if you occasionally lose track of them.
How does HypnoCoaching or Hypnotic Coaching Work?
We meet face to face or by phone. We agree on a course of action and time period for the coaching contract. We can adjust the coaching schedule to your needs and budget.  I suggest a series of steps for you to complete toward achievement of your goals. We agree on "by when" dates for the various steps.
How much does Hypnotic Coaching Cost?
Hypnocoaching  is affordable and amazingly cheap when you think about the results it promised (currently $165 per appointment with 5 session packages at $700 and 10 session agreements at $1250). It is recommended that you commit to a minimum of two sessions a month for a period of three months for maximum results. Each session will include coaching and hypnosis with a free audio cd recording of your actual hypnosis session. Multiple session discounts are available.
Note: hypnotic coaching may be a tax deduction if used for career development. Ask your accountant if this applies to you.
Hypnocoaching to Reach the "Next Level" in Life
Getting to the "next level" means different things to different people.  To some the next level is more money, promotions, a successful business. To others it is health, successful relationships, or even improved golf game. What it means to you is that important.
What do you need to live a life you love?

We can begin with a free, scheduled office visit or phone consultation. During this time we will spend about 15 minutes getting to know each other.                                                              

Initial Meeting: we meet in my office. We set the plan for your coaching. We also do a short hypnosis session to get you accustomed to  the experience of hypnotic trance. The hypnosis session is recorded to allow you to reinforce your new programming between office visits  You will build a library of motivational hypnotic CDs customized to your particular issues.
Subsequent hypnosis/coaching sessions: We spend the first part of the session discussing your goals and progress since the last meeting. Then we will use hypnosis to "program in" the changes you wish to implement.
What are my coaching credentials?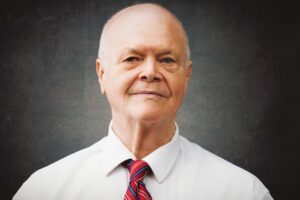 I don't claim to have all the answers in any aspect of life.  But I am clear that I am an effective catalyst in helping people find their own best answers. Here is a bit about my background: 
  Corporate and executive coach for a wide variety of industries and employee categories.   My corporate clients have included divisions of many Fortune 500 companies.

Co-author of The Hypnotic Coach (2015)
Author of MY AUTOBIOGRAPHIES: An Introduction to Past Life Exploration for Personal and Spiritual Growth
Train

ed

by Landmark Education Corporation as a Self Improvement and Leadership Coach coaching people from all walks of life and all income levels.
Experience

d at

coaching and developing advertising writers, art directors, producers and other creative people as a Creative Director at advertising agencies. I understand and honor the creative process in myself and in others.
Former advertising agency owner/creative director. I  am someone who has a clear understanding of what it takes to be in a business and

t

he steps needed to make it a success. National Awards for Creativity.
Developer of many motivational and content-based training programs. These include development and implementation of Total Quality Programs.
Taught business communications at Southeastern Massachusetts University and Freshman Literature at Georgia Southern University.
Member of Rhode Island Mensa
Certified Instructor of Hypnosis training other hypnotists and medical professionals.
Order of Braid recipient from National Guild of Hypnotists for lifetime achievement.
My personal experience – I have thrived despite my own diagnosis of Attention Deficit Disorder. I have a track record of turning ADD into a personal asset. Also, I am someone who has benefited and still benefits from being coached to achieve my goals. Happily married to the same woman for over 40 years. Three children.
So, my question to you is "are you ready to create a life you love?" If the answer is yes, please don't let procrastination stop you and give me a call today.