Is Smart Recovery

a Wise Choice for You?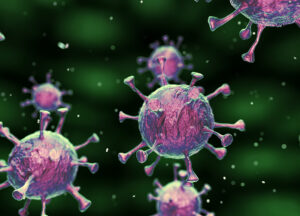 During the crises, SMART RECOVERY is offering ZOOM and other online meetings – click here for information.
12-step recovery is by far the most popular way to get and stay sober in Rhode Island. Every week, there are 664 meetings of Alcoholics Anonymous in the biggest little state in the union. Plus there are dozens of other 12-step meetings in our state for issues ranging from drug problems (NA) and overeating (OA) to sex and love addiction (SLAA and SAA) even overworking (WA).
Though 12-step recovery is helping thousands of Rhode Islanders regain their physical and mental health, there are other alternatives worth considering if you find the spiritually-based 12-step way of life is not for you.
After all, Alcoholics Anonymous (and by extension other 12-step programs) don't claim to have an exclusive franchise on recovery. AA's literature clearly states that "more will be revealed" and that Alcoholics Anonymous just passes on what works for its millions of members.
Many 12-step members supplement their recovery program with counseling and other support resources plentifully available in Rhode Island. And there are also other self-help or semi-professional alternatives.
Smart Recovery was founded in 1994. It grew out of the Rational Recovery movement started by Jack Trimbly and is based on principles of cognitive behavioral therapy.  The acronym SMART stands for self management and recovery training.  In that sense Smart Recovery is essentially a training program with mutual support by non-professionals who help each other recover.
The Smart Recovery program
is built around a four point plan:
a) enhancement and maintenance of motivation to abstain
b) learning to cope with urges
c) learning to manage thoughts, feelings and behaviors
d) learning to balance momentary and enduring satisfactions.
Unlike 12-step programs, Smart Recovery is not necessarily a lifelong commitment: it is a training program that a person attends to learn coping skills and may, or may not, revisit as needed. And Smart Recovery has nothing to do with spirituality. It considers itself a scientific based approach to recovery.
There are currently four Smart Recovery meetings in Rhode Island weekly. They are small and usually led by facilitators who attend a 30 hour course in the principles of smart recovery. There are also meetings in nearby Massachusetts and Connecticut as well as online meetings.
So if you are struggling with an addiction and either don't relate to the 12-step model of recovery or are a 12-stepper and want to expand your recovery, why not check out Smart Recovery?
Like a 12-step meeting, you will be welcomed warmly at Smart Recovery. There will be no fees or dues. And you don't even have to give your last name. Just let them know you are looking for help.
The Smart Recovery program is not inherently in conflict with 12-step recovery. Despite what you may have heard, 12-step programs don't discount individual accountability. In fact, the 12-steps of recovery are specifically designed to help the recovering addict take responsibility for their lives.  The fellowships also offer guidance on how to handle cravings and manage one's life in recovery (thinking the drink through for example or the excellent AA booklet Living Sober). However, if you are a committed 12-step person be prepared for some indirect or direct 12-step bashing by certain people you may run across in Smart Recovery. Many who have gravitate to Smart Recovery feel that they failed in 12-step programs and are vocal about their negative impression of the "spiritual approach" offered by AA and its sister programs. To give Smart Recovery a chance, try a couple of meetings and facilitators before you make up your mind.
Differences Between
12-Step and Smart Recovery
| | |
| --- | --- |
| 12-Step Recovery | Smart Recovery |
| Founded 1934 | Founded 1994 |
| A spiritual based program | A psychological (scientific) based program |
| 664 Meetings in Rhode Island weekly | 4 Meetings in Rhode Island weekly |
| Disease model in which addiction is a mental and physical disease, like an allergy. Identification as an addict or alcoholic is encouraged | Does not consider "addiction" a disease and participants refrain from calling themselves addicts or alcoholics |
| A support program (a fellowship that shares its experience, strength and hope with its primary purpose to help those who still suffer) | A training program (members certainly support each other but Smart Recovery tends to focus on the individual's own growth and experience rather purposefully focus on group cohesion) |
| Starts with concept of powerless – power to recover comes from the group and a Higher Power | Built around the concept of choice – that individuals have free will and can learn better coping strategies |
| Goal of abstinence for alcoholics (and other addictive behaviors or substances for those in other programs) | Emphasizes abstinence but leaves actual choices up to the individual |
| Each 12-step group is focused on one issue (Alcoholism, Drug Addiction, Gambling, Sex and Love Addiction, Overeating, etc) on the principle that people recovering from  the same problem can best help each other (Singleness of Purpose) | Meetings are diverse with people facing different challenges at the same meeting (problems with alcohol, drugs, gambling, sex and love, overeating, etc) on the principle that compulsion is a common issue that manifests itself in different ways |
| Stresses recovery "one day at a time" – often a lifelong journey with recovered individuals identifying as a member of a 12-step fellowship | Views recovery more as a learned skill that does not necessarily require lifelong attendance at meetings |
| Entirely non-professional – each member equal to all other members | Facilitators are unpaid volunteers but receive 30 hours of training and run the meetings |
| A non-judgmental  safe space is created during meetings – "cross-talking" is discouraged so members share what is going on with them based on their own personal experience – this is called "sharing" | A safe space, but cross-talking and analysis is encouraged as attendees engage in rational discourse speaking "with" each other rather than simply sharing with the group during meetings |
| Experienced members volunteer as sponsors to help newcomers understand and follow the program – often these relationships become friendships that can last decades | No on-going sponsorship relationships– but facilitators and senior attendees guide newcomers |
| Self-supporting through member contributions – yet free to all who need it | Self-supporting through member contributions – yet free to all who need it |
| A 12-step program designed to help the addict move from active addiction to a positive, supportive life and a supportive fellowship | A 4 part program designed to give participants tools to help them help themselves recover |
Okay, why not just do it on your own
instead of Rhode Island AA or Rhode Island Smart Recovery?
I have successfully coached people with problems like alcohol abuse who become free of their habits with just a little professional help. No groups. No identification as an addict.  Some have been doing well for years.
But generally I suggest that clients people with issues that are addressed by support groups to at least check out what is available to supplement hypnotic coaching or, in cases of true addiction, working with a licensed therapist. After all these groups are virtually free. Meetings are often available daily, especially helpful during early sobriety.  Group participation also works to end the isolation suffered by people with destructive, compulsive behaviors such as alcohol or drug abuse, problem gambling, internet pornography problems, overspending (creating debt) or obsession with a romantic relationship.
Your next step?
Why not check out a meeting or two? What have you got to lose except a couple of hours of your time. Or call me at 401-374-1890 and we can work out your next step together. Click here for a list of Rhode Island 12-step and Smart Recovery Meetings.