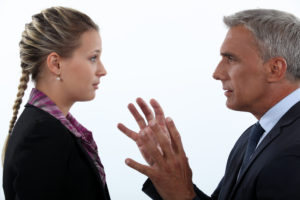 Sports Hypnosis isn't always called Hypnosis
Sometimes it is referred to as mental or autogenic training or working on your mental game. But it is the same thing. Through hypnosis you can train your mind to control your body the way you want it to perform.
My clients have included high school and college athletes, amateurs as well as professionals. Their sports ranged from football and basketball to gymnastics, show jumping, golf,  tennis, skiing, marathon running and billiards.
Hypnosis' use in sports is well established. In fact, in the 1956 Melbourne Olympics, the successful Russian team brought 11 hypnotists with them as part of their coaching staff. Athletes like Tiger Woods, Ken Norton and 1980 National League batting champion Bill Buckner have publicly admitted using hypnosis and mental imagery to improve their performance.
A Major Hypnosis Study Shows
Effectiveness of Sports Hypnosis
There is a well-known study which dramatically shows the power of hypnotic mental training. A college basketball team was divided into two groups. One group was hypnotized to imagine performing perfect jump shots for certain periods of time.  The other half of the team practiced throwing actual shots for the same time periods.
Interestingly, the players who simply visualized throwing successful baskets, displayed small micro-muscular movements in their arm and leg muscles, even though they were apparently relaxed. These tiny muscular movements occurred because the players were actually establishing new neural pathways. They were encoding successful jump shots right into their brain and muscles.
After several practice sessions, both groups were tested. The hypnosis/mental imagery group had improved their actual basket shots by nearly 50%. The players who'd simply practiced shots at the basket, had barely improved.
Mental practice proved far more effective than physical. It must be understood that the fundamental skills must be present to build on. But hypnosis and mental imagery can help the amateur, school or professional athlete reach his or her highest potential in a way that is effortless and entertaining.
In March 1995, Steve Collins hired the services of a hypnotist to help his preparation for the WBO Super-Middleweight title contest with Chris Eubank, Collins won the World Middleweight Title in County Cork, Ireland in March of 1995. The phrase printed on the back of his black T-shirt said "Powerful thoughts make powerful people".
Hypnosis can improve performance, help minimize pain, increase competitiveness, increase focus and concentration and remove anxiety caused by competition.
Any sport which depends on focus and concentration is a good candidate for hypnotic coaching. Sports I have worked with include tennis, golf, basketball, target shooting, karate, football and baseball.
Here are some of the benefits you can expect.
a winner's attitude
improved concentration/focus
overcoming mental barriers (fears) that block performance
learning from successes
modeling after masters
stamina
greater accuracy
increased consistency
correcting bad habits
create new automatic responses
mental clarity
fitness
discipline
Here are a few comments from my clients for sports improvement hypnosis:
Serious Golfer Learns to Enjoy Her Game Again
"Dear John, I know some people will think I am silly to take a game so seriously, but I am delighted at the improvement not only in my golf score but in my enjoyment of the sport. I now not only find golf a great physical exercise, but a mental tune-up as well. Thanks again! P.M. (E. Greenwich, Rhode Island)"
Back on the slopes after skiing accident
"Dear John, Thanks for helping me...I skied great last weekend with no anxiety and feel wonderful about going back again next season. E.C. (Barrington, Rhode Island)"
Wasn't worried about the score
"Hello John, I think the hypnotic coaching helped.  I played 2 one-set matches since Wednesday (we played one set only since we also drilled those days).  I was actually down 1-5 in the first match and came back to tie it 5-5, 30-30, when we had to stop.  I was going to win.  I won the second match 6-0.  Both women I have played in the past and never lost to although they are usually tight matches. I think it is working because even when I was down 1-5, I was not worried about the score.  I was aware of the score, realized I was down, but still was thinking more about the point, not the fact that I was down.  Can't wait for the next session, see you Wednesday, Donna (Cumberland, Rhode Island)"
Interested in sports hypnosis?
Get into the game. Call 401-374-1890